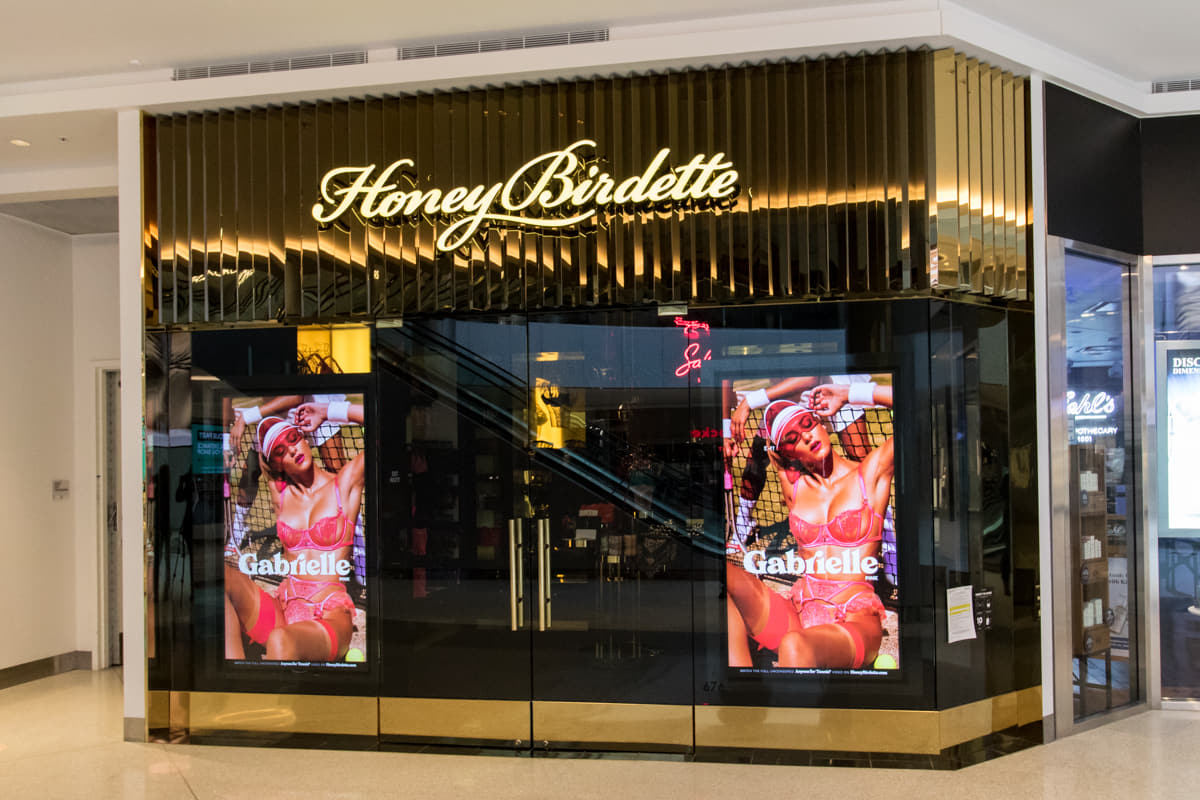 High-End Retail Construction
Alta Construction is experienced at designing sleek and luxurious high-end retail stores that elevate your brand to an experience. When it comes to high-end retail, a building's atmosphere and feel are essential to conveying your brand's unique message and setting you apart from the competition. Alta Construction is a full-service construction company that can oversee your high-end retail construction projects from the initial design process to the final quality assurance phase. We can help you achieve your vision of a luxurious and unforgettable shopping experience.
Honey Birdette High-End Lingerie
Alta Construction recently completed the first Honey Birdette store in the United States for Fashion Show Las Vegas. As the first Honey Birdette store in America, this location needed to present the unique blend of boutique and amusement architecture to a new audience. Alta Construction carefully crafted the design of Honey Birdette's first American "pleasure parlor" so that the new boutique would leave an unforgettable impression on a new audience.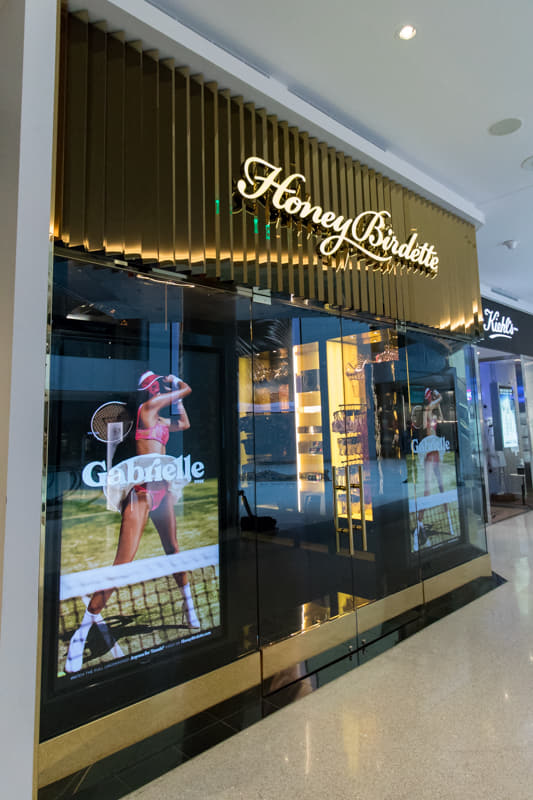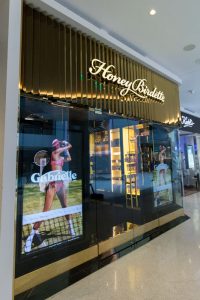 We packed the Honey Birdette Las Vegas location with playful, plush and unapologetically sensual decor that's fit for even the most high-end clientele. From deep and rich materials to plush textiles and carefully curled neon lights, Honey Birdette is designed to get you to unwind. Perhaps no element of Honey Birdette distinguishes the location more than the "PRESS FOR CHAMPAGNE" buttons around the establishment. As Honey Birdette's flagship store in America, the Las Vegas location sets them apart from other high-end lingerie boutiques.
Alta's High-End Retail Construction Work
Alta Construction has left an undeniable mark on the world through our completed high-end retail projects. From Figueroa Street to Santa Monica Avenue, our work is all over the most refined sellers in the country. We've designed stores for Gucci, Chloe, Armani, Shiseido and many more. Our work has created countless unforgettable shopping experiences that inspire your clientele to unwind and become the best versions of themselves.
Our full-service construction company is ready to help you achieve your vision and follow you through the whole process. We offer attentive, personalized service to help you realize your dreams for your building projects, remodeling jobs, store installations and other high-end retail construction needs. Our impeccable attention to fine detail in the design process sets us apart and helps you indelibly etch your brand into your clients' minds.
With offices on both American coasts, we can accept and fulfill any project. Contact us today to learn how we can turn your design dreams into a reality or see our completed high-end retail projects.
Honey Birdette Las Vegas Location
Location: 3200 S Las Vegas Blvd Las Vegas, NV 89109
Project Manager: TJ Clerisse
Superintendent: Nelson Milian