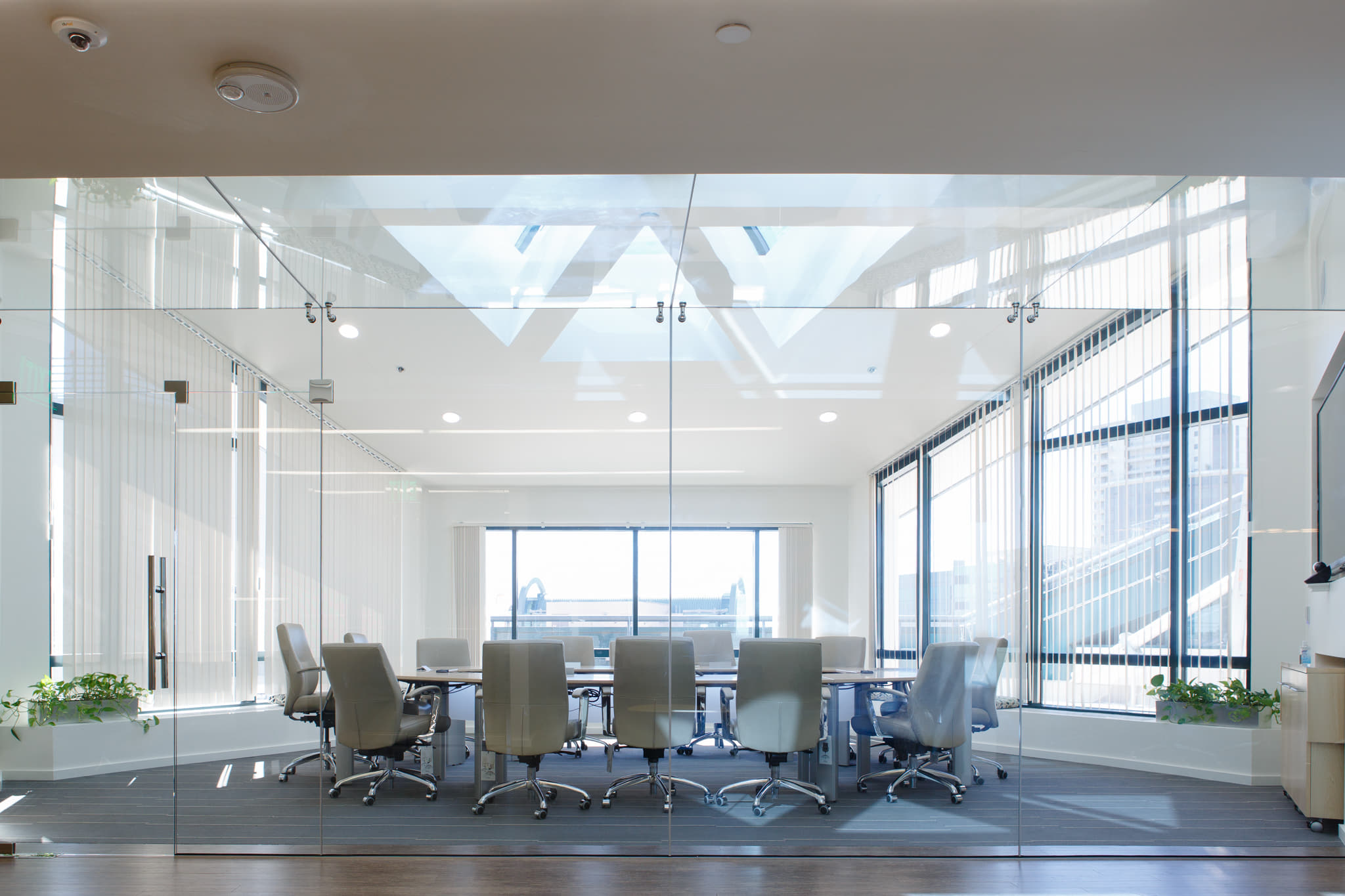 Whether you're busy hosting meetings or seeing new clients, the perfect office space must walk the line between comfort and productivity. The old standard of cubicles and desktops just doesn't cut it for the modern workforce. Today's offices demand enticing open spaces that allow your employees to transform their workplace continuously. The 21st-century workplace requires the following features:
Open Office Floor Plan Ideas
There are countless benefits of open office spaces. While compartmentalized workplaces and cubicles can increase worker stress, open office spaces encourage the collaboration and comfort necessary to improve your employees' productivity. Open office spaces also allow for easier communication between your team and reduce the need to book meeting rooms for collaborative sessions.
As workplaces blend personal and company technology more frequently, open office spaces allow for better flexibility and workplace agility. An open office plan is a perfect way to encourage open communication and collaboration in your teams and keep them comfortable and productive. Open office spaces also make it easier to clean while allowing everyone their own personal workspace bubble.
Workplace Amenities
Creating dedicated spaces and including new workplace amenities helps your employees get in the right frame of mind no matter what project they're working on. Certain amenities, like conference rooms and Wi-Fi, are essential to helping your employees be more productive, while other amenities like break rooms and convertible workspaces help your employees seamlessly transition into the workplace.
Amenities like on-site dining and gyms are becoming increasingly essential to entice and keep the best talent. Some property managers allocate more than 10% of their offices to lifestyle-focused amenities to compete for new candidates. These amenities may also include tenant lounges so employees can build a sense of community and retail spaces so workers can get the essentials they need without ever leaving the building.
Office Functionality
While your workspace should encourage comfort, collaboration and team building, it's essential to keep your workplace productive. Productivity should reflect a shared vision between your employees, and the office must facilitate that vision and commitment. To create an office that's simultaneously functional, productive and comfortable, create designated zones for your office space that inspire creativity and collaboration. Consider a "layered approach" to office design that features easily accessible spaces for quiet, focused work and vibrant areas for collaborative, creative thought.
Design Your Dream Office With Alta Construction
Alta Construction designs office buildings suited to each client's industry and unique needs. We know how to balance form and function to create a space that maximizes worker productivity and comfort. To learn how Alta Construction can transform your office construction and get a taste of our latest office remodeling ideas, reach out to Alta Construction today.