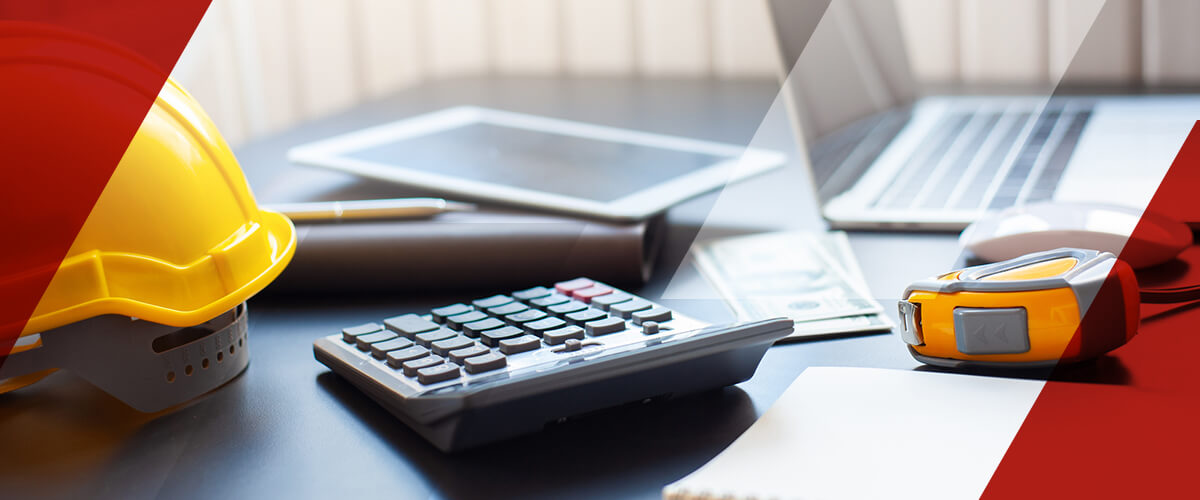 Ways to Keep Construction Costs Low
Whether you're planning a building renovation or want to design and build something new, you'll want construction to be cost-effective. While your build or renovation will be an investment, it doesn't have to grow into one that's outside of your price range. We'll explain how to reduce construction costs to help keep your project on track.
4 Ways to Reduce Construction Costs
Reducing construction costs can improve your bottom line and get your project done on a schedule that works for you. Follow these cost reduction tips for your upcoming build to save money:
1. Plan Your Budget Beforehand
You should know what you have to spend on your construction project and use that to inform your build budget. By creating a budget before construction even begins, you have a guideline to follow to help reduce construction costs and avoid potential financing issues.
When you plan your construction budget, you may have to account for factors like:
The lot itself, from acquiring it to preparing it
Insurance
Permitting
Contractors and labor
Materials
Contingency funds, which are a backup to cover unexpected costs
This plan will help you discover if your design is financially possible or if you need adjustments to help cut costs. You'll also have a clear overview of where your money is going, letting you prioritize a construction schedule that meets your financial needs and limits. Your budget will then lay out what your costs are along with when you need to pay them so you can have improved control of your funds throughout the process.
Preconstruction budgeting services can help you create an overview of fees associated with the building process, including:
Administrative costs, like design, engineering and permitting
Site preparation costs, like demolition and debris removal
Material costs, including anything needed to create the structure as well as work site equipment
Labor costs, from the beginning of your project to the end
2. Design the Project Carefully
Considering your budget and designing your project go together. Construction project design is an essential process that turns your concept into schematics, whether you're renovating an existing building or creating a new one from the ground up. Project design covers many details, from the architecture planning to the equipment layout and material handling. Just as having a budget layout can help you save money down the line, planning your construction design can keep you on track with what you spend and potentially cut down on costs.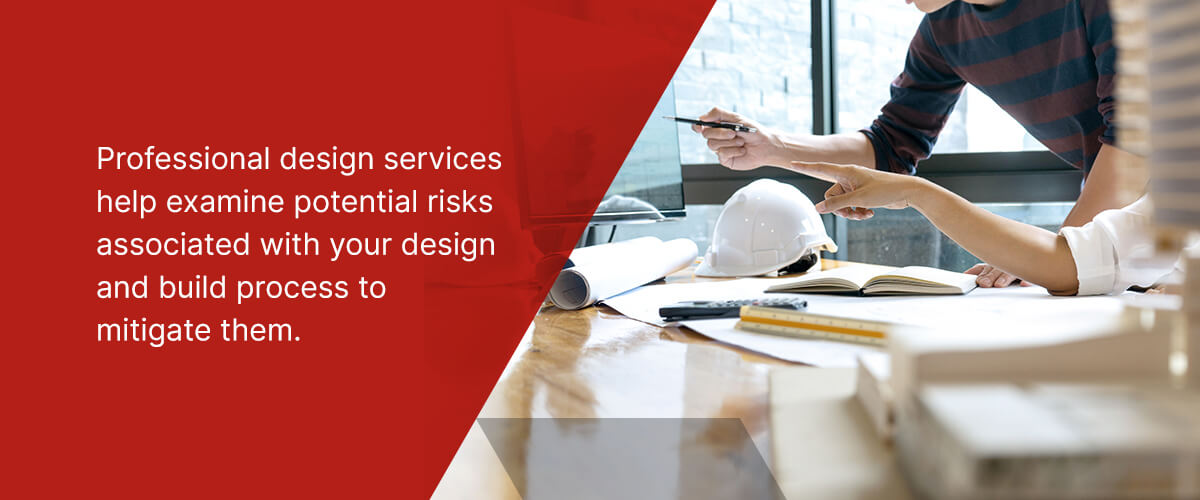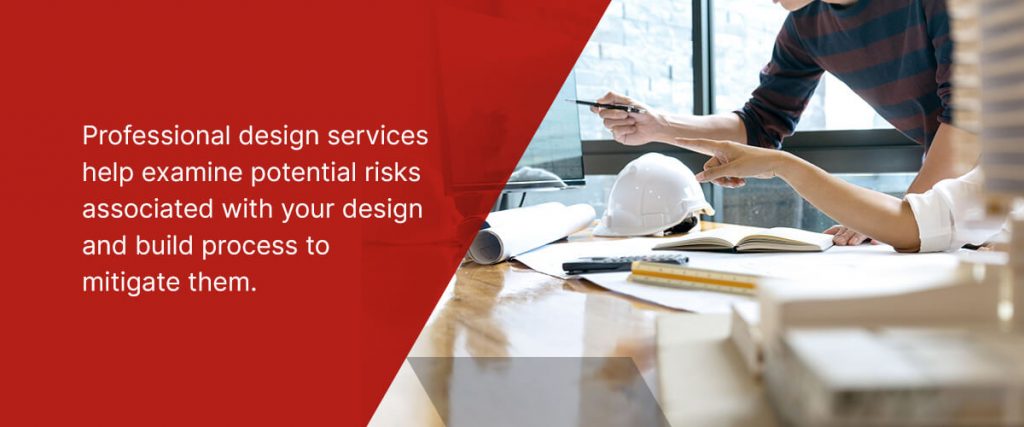 Professional design services help examine potential risks associated with your design and build process to mitigate them. If an inexperienced person were to draw up building plans, they may overlook essential codes or plan something that engineers wouldn't approve. You'd have to go back to the drawing board to rework your design, taking time and money from your project. Professionals know these codes and requirements before getting into the design phase, saving time and your budget.
Be open about your budget during this phase. A designer can suggest ways to lower construction costs for your project, such as:
Material choice: Choosing cost-effective yet quality materials helps keep your spending on track. A designer might suggest materials that are easier to acquire in your location or that are easier for subcontractors to install to help save on labor costs.
Square footage: An expert designer can help create an efficient layout for your project, whether it's residential or commercial, to ensure you'll have only usable space. By cutting square footage where possible, you can save on materials and labor.
Project complexity: A designer will be realistic about what they can and cannot achieve with your design based on what you want to spend. They may suggest simplifying architectural details or creating a streamlined floor plan to help maximize your budget and reduce construction costs.
3. Choose Cost-Effective Subcontractors
With your budget and design ready, it's time to choose the subcontractors who will complete the job. Here's where you can reduce your project costs significantly. Still, you want reliable subcontractors completing your project. And selecting the different teams who will work on your construction site takes time because there are so many steps of the building process.
Outsourcing your subcontractor selection with a licensed general contractor takes the stress off you. A general contractor can help you find better rates and source the materials subcontractors need to get you better prices and save money.
Choose subcontractor selection services backed by software that streamlines the bidding and estimate processes to get reliable and cost-effective teams working on your project.
As a bonus, subcontractor selection services help streamline your construction project and keep it on schedule, which saves you money.
4. Consider Project Management Services
Just as you created a detailed plan going into your project, you should have a plan to follow during the construction phase. That's where professional project management is useful. These experts oversee the stages of the building process and help manage:
Safety: Safety oversight helps protect anyone working on your job site. When project managers ensure everyone is following safety codes and requirements, they help reduce the risk of downtime, which would extend your schedule and impact your budget.
Quality: A project manager helps make sure everything is done right the first time. This attention to detail saves your project materials and saves you time, which means you can reduce construction costs.
Time: By ensuring your build sticks to your schedule, project managers help you avoid having to spend more on labor costs.
Cost: Those and other benefits mean project managers help control your spending on a project. They'll also keep your budget in mind as they work to help you save costs where possible.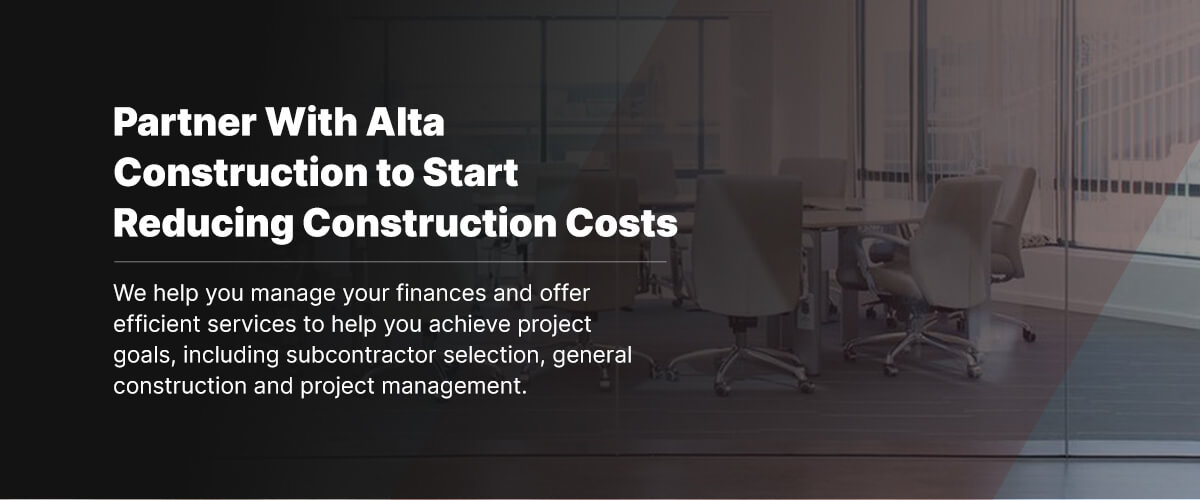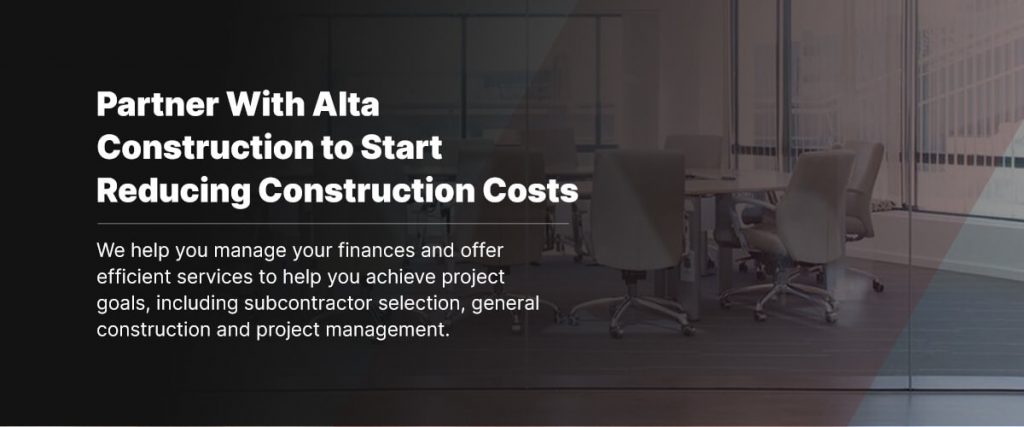 Partner With Alta Construction to Start Reducing Construction Costs
Creating budgets and managing a construction project can be time-consuming. Without the proper expertise, your build or renovation could cost you more than it should. Alta Construction is here to help with our construction services. We help you manage your finances and offer efficient services to help you achieve project goals, including subcontractor selection, general construction and project management.
We pride ourselves on our superior customer service, helping each client from start to finish. Our expert team is here to guide you throughout the process using our innovative and high-tech methods. Contact us today to learn how we can help you make a difference in your construction spending!