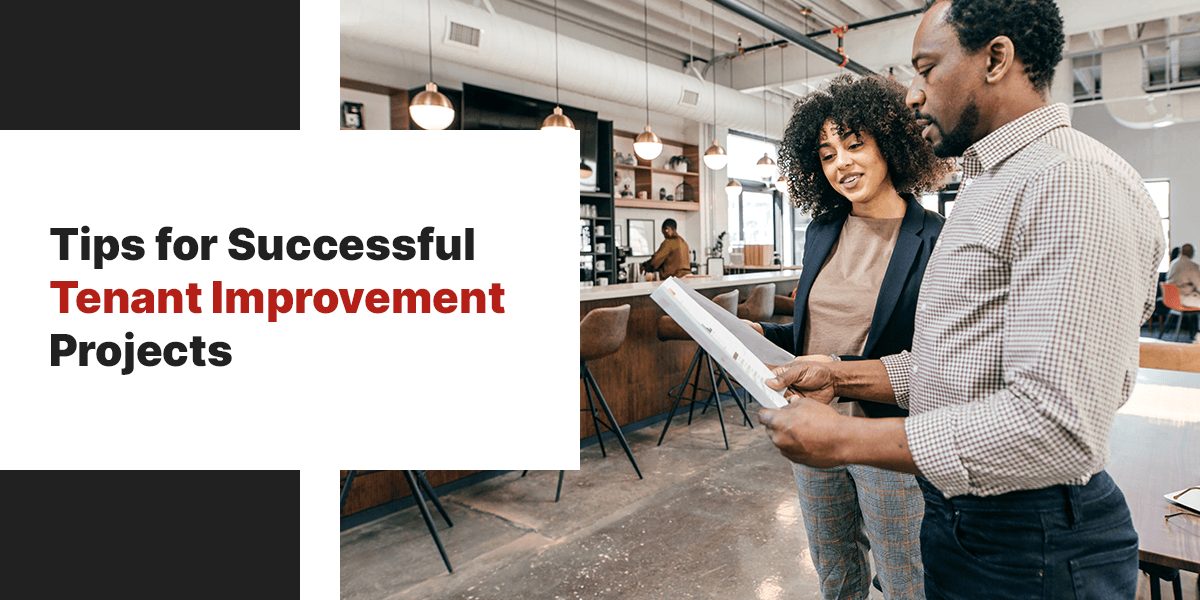 Many businesses often struggle with navigating the various elements of a tenant improvement project when making changes to a commercial space. Without a proper plan in place, it's not always easy to successfully implement these project improvements.
At Alta Construction, we understand the magnitude of planning and executing these types of projects. Therefore, we've put together some tips for how to make your tenant improvement project a success. Throughout this article, we'll explore several tips for tenant improvement construction.
Work With The Space You Already Have
Plan Your Budget First
The first tip for a successful tenant improvement project is figuring out the costs involved and setting a clear budget. It's essential to set a budget early on before the project begins to reduce uncertainty surrounding costs. While some aspects of your budget may change, you should stay as close to the original plan as possible. Doing so will make it easier to make decisions should an unexpected financial expense arise.
Some of the expenses to consider in a project budget are relatively straightforward. These include your typical costs, such as paint, carpet and heating, ventilation and air conditioning (HVAC). However, there are also some not-so-obvious costs you may miss when developing an initial budget.
These hidden costs include:
Design fees:

These are the expenses paid to the architect for constructing an initial design concept for the project. These types of fees may vary depending on how the architect charges for their services. However, most architectural design expenses will come at a percentage of the total construction cost.

Permitting fees:

Before starting a tenant improvement project, you must get authorization in the form of a permit. This expense will also vary depending on the property location and the level of construction planned.

Legal fees:

Usually, legal fees involve expenses related to taxes associated with the project.
While these expenses typically make up a small percentage of the overall project, it can benefit you to consider them into your initial cost estimate. Identifying these expenses from the get-go can help minimize the magnitude of changes you'll have to make later on to the budget.
Establishing a budget will also help you see what's possible for your new space. Likely, you have certain expectations for the project, and a clear-cut budget can determine what's actually needed to achieve a successful outcome. If you're unsure where to start, you can partner with a professional construction budgeting service to help navigate your tenant improvement project.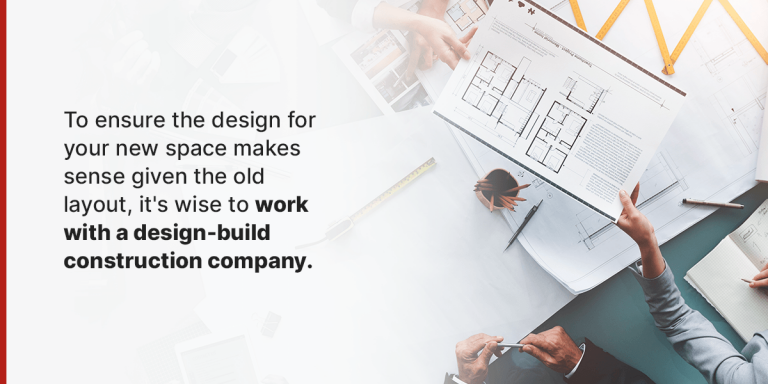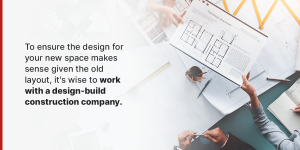 Work With the Space You Already Have
The size, location and current features of your commercial space may limit some aspects of your project. However, it doesn't mean you can't maximize the space you already have available.
The second tip for success is staying flexible and planning the project around the existing space at hand. This requires you to come up with clever ways to utilize the space you already have and turn expectations into a reality. This type of approach keeps you realistic about what's feasible for your new space and keeps your budget in check.
To ensure the design for your new space makes sense given the old layout, it's wise to work with a design-build construction company. Doing so will help you avoid issues that may come up during the construction of your tenant improvement project.
Tenant Improvement Ideas
Once you set a budget and devise a plan to maximize your space, it's time to choose what type of design and structural elements to include. There are several ideas to consider when undertaking a tenant improvement project. Consider the following ideas for tenant improvement:
Installing Lighting
Making improvements to the lighting in your new commercial space can have several benefits for your business. Aside from the aesthetics and design, there are a couple of reasons to consider lighting as an idea for your tenant improvement project:
Reduce operating costs:

Taking the time to choose the proper lighting for your project can help reduce your operating costs per month.

Increase employee productivity:

The lighting you choose for your commercial space is believed to play a major role in employee productivity and concentration levels. An adequately lit space ensures workers can complete tasks in the right environment.
Adding or Removing Walls
A more common idea for tenant improvement projects is removing or adding walls throughout the commercial space. There are a couple of reasons you may choose to include this idea as part of your improvement project.
Adding walls can help you:
Reduce unwanted space

Create an interior structure for commercial space

Increase number of rooms or offices
Removing walls can help you:
Increase space

Create an open floor plan

Reduce siloes among employees
Incorporating Storage Space
Another idea to consider when planning tenant improvements is to increase the amount of storage space. This type of improvement can come in the form of adding shelves or other built-in fixtures around your commercial space.
Some common reasons to add extra storage space during your project include:
Reducing wasted clutter or equipment

Storing extra merchandise or supplies

Keeping your commercial space looking clean
All of these ideas are smart to consider when planning your tenant improvements. However, it's best to hire a commercial contractor that can handle the complexity of implementing your improvements. At Alta Construction, we have a long track record of providing the utmost level of service and support across multiple industries in the commercial sector.
Keep These Points in Mind When Designing Your New Space
Along with the budget and ideas for your new tenant improvement project, there are some additional tenant improvement tips to consider when designing your new space.
Make Your Space Accessible
The first consideration is to ensure your new space is accessible to everyone. This means creating design layouts that allow all employees to perform their job effectively. Some accessibility considerations include:
Adding wheelchair ramps

Updating the bathroom design

Incorporating adjustable desks and equipment

Planning for the future
A common misconception about tenant improvements is that the project needs to get done all at once. However, there are benefits to planning out specific improvements over the long term. Some reasons you may consider spanning your project out over a longer period include current budget constraints or expected future growth.
Make Your Space Functional and Practical
It's essential to make sure your space is designed in a way that brings purpose and meaning to your business. In other words, it's best to ensure you choose tenant improvement ideas that will benefit your business individually. Consider your unique needs so you can create the most functional and practical space possible.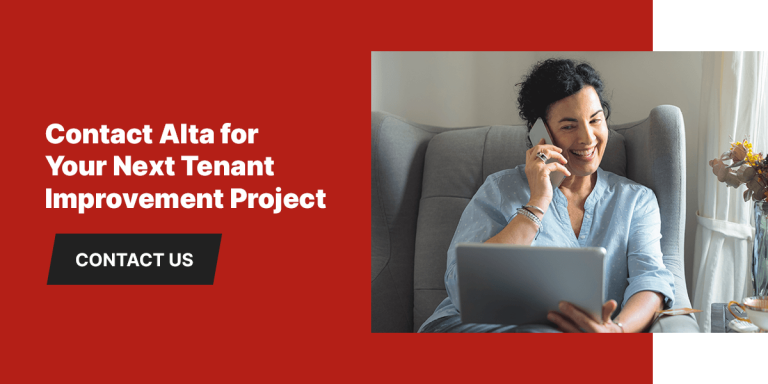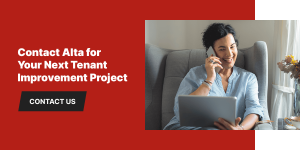 Contact Alta for Your Next Tenant Improvement Project
No matter the scale of your tenant improvement project, Alta Construction will work with you to provide a successful outcome. With locations spread throughout the country, we have the capability to perform construction projects for a variety of businesses. Our expertise in tenant improvement allows us to take on projects of all sizes.
Consult our team to help with your tenant improvements in California, Washington, Texas or another one of the many states we serve. Contact us today!