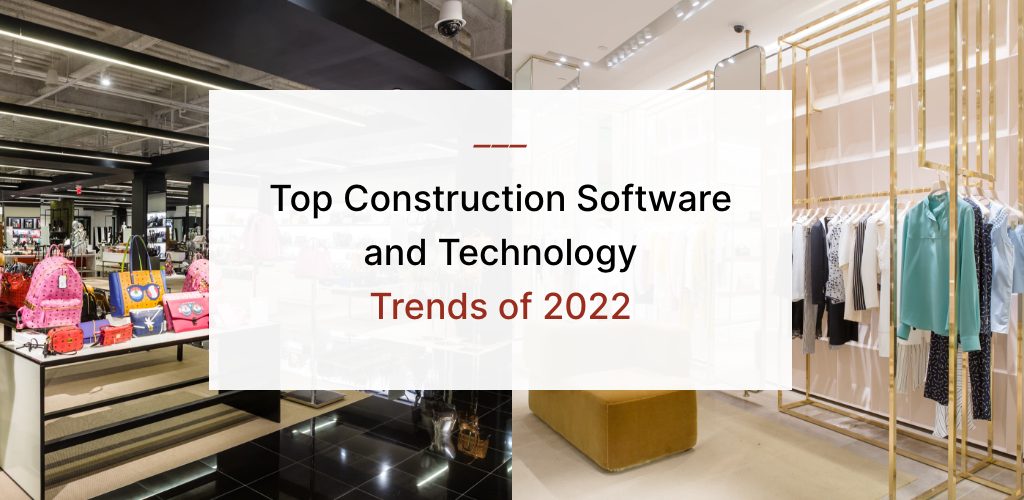 Table of Contents
Today's construction world is full of technology solutions that make project collaboration and completion easier than ever. In addition to increasing project efficiency and builder-client collaboration, construction software has the potential to help you decrease costs and increase site safety.
When you're looking to begin a new project, it's essential to find a company that will use software to your advantage. With so many software options available, you'll want to partner with builders who offer the best new construction technology in the industry.
Exploring the available technology will help you know what to expect from the various construction solutions you have to choose from.
Artificial Intelligence
Artificial intelligence (AI) is one of the most useful forms of technology a construction company can have. AI is a machine's capability to imitate human intelligence and work autonomously, making decisions that normally require human input. With AI, construction teams can receive real-time assistance and devote their focus to tasks that require uniquely human input.
One of the most intuitive AI construction platforms is Matterport. Matterport creates 3D captures of building layouts to create accurate digital models. With these models, you can get the feel for a particular design without needing to be in the physical space itself.
Construction experts begin by scanning the space with a camera. Through its app, Matterport's AI platform converts these scans into interactive 3D models that offer greater depth and realism than pictures or paper blueprints. From there, builders and designers can share the models with their team members for effective collaboration.
Matterport is one of Alta Construction's signature construction software features. Alta uses this AI technology to deliver its excellent client services, such as seamless feedback, layout efficiency ideas and faster project completion times.
Alta has Matterport experts who can teach you how to use this technology to achieve outstanding results in construction, architecture and engineering projects. By incorporating Matterport into your work processes, you and your builders can create the commercial space you've been waiting for.
Construction Management Software
Managing a construction project requires precision from start to finish. Luckily, construction management software options can help your team work effectively and communicate with your commercial builder. Alta Construction offers two forms of project management software to help the entire process go smoothly.
Procore
Shared platforms are the key to effective communication on projects of all sizes. Procore, a new construction software, lets you and your builder work together by facilitating constant, transparent communication about topics like project statuses, schedules and budgets. This simple communication hub lets everyone correspond as needed.
Procore can also manage schedules, tasks and punch lists, as well as track important documents and photographs, giving your project the organization it needs for efficient completion. Procore can even help your business save money by providing budget information so it's easy to track your spending and see if you need to redistribute funds.
Raken
Day-by-day project reports keep your space's construction flowing easily. Raken is a top-rated daily reporting program linked to a user-friendly app.
Your team can use Raken to share daily completion updates, upload photos and send important messages. Raken automatically generates these reports to give everyone helpful information in an easy-to-read format.
On-site construction supervisors can use Raken to share updates with their workers and your business, giving you all the latest details about your revitalized space.
Preconstruction Software
Each step of the construction process is important, including those you take to financially prepare for the build. Preconstruction provides the foundation for your vision. Every commercial construction project needs a solid budget, ensuring you can afford to reach your design goals and create a quality space.
BuildingConnected is a preconstruction software tool that will help you manage, plan and budget your project from beginning to end. You can use BuildingConnected to make decisions based on real-time data and keep project stakeholders updated on how your team is implementing the profitable designs you've chosen.
Software Tools for Remote Construction Management
One of today's construction technology's biggest benefits is the ability to keep everyone connected across different locations. Some of the most useful technology trends for construction aim to help remote team members stay involved in the planning and building process.
BlueBeam
From the initial design to the construction stage, collaboration is key. BlueBeam helps you and your chosen construction team track project progress, create design reviews and communicate effectively throughout the entire process.
All BlueBeam information is stored on a cloud-based server. Authorized team members can access project data from anywhere with an internet connection. This project software is an ideal solution when other project managers or people from your business need to keep up with construction operations while working remotely.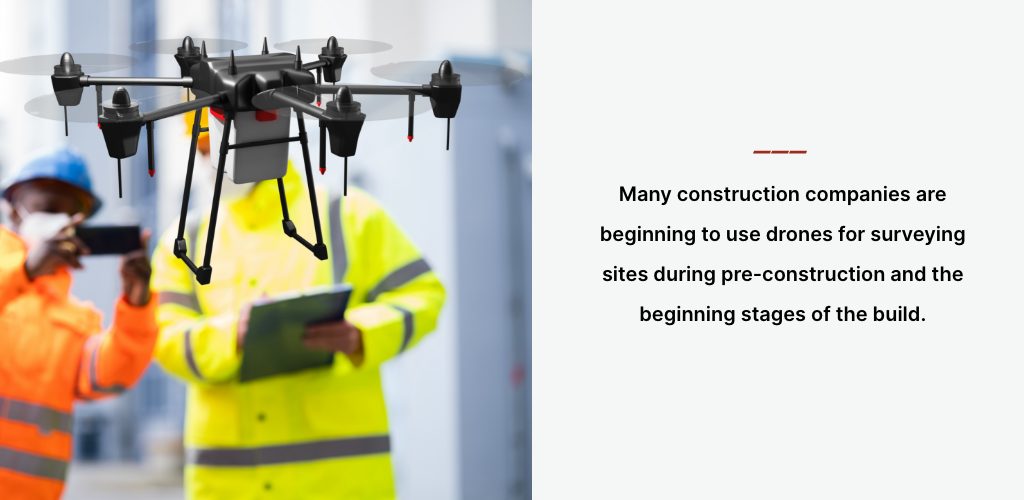 Drones
Drones are another innovative technology approach you can apply to your project. Many construction companies are beginning to use drones for surveying sites during preconstruction and the beginning stages of the build. Drones can help workers see excavation depths and material stockpiles. They're also useful for monitoring expansive sites from a bird's-eye view.
Construction teams can integrate drones with their existing software to monitor large builds throughout the construction project. Drones are the perfect solution for remote workers or people who are leading projects while out of state, and also let project managers spend less time on the construction site. With their high-flying capabilities and high-resolution cameras, these machines can automatically send videos that let managers see what's going on and create progress reports.
Drones can also make construction sites safer by helping prevent injuries. Flying a drone above a site before beginning operations can help people spot hazardous conditions and dangerous materials or structures. Drones can also access hard-to-see areas to give team members a closer look at potential safety issues.
Contact Alta About New Construction Technology
Construction software trends for 2022 are evolving to meet modern design and building needs. Whether you're new to construction technology concepts or are looking for a specific software service for your next project, Alta Construction has you covered.
We use innovative technologies to communicate transparently with our clients and deliver spectacular results. You'll get full visibility throughout the entire process, from your initial vision to a finished project you'll be proud to show off. We're constantly growing and improving the software we use, helping us stay ahead of the curve and continue to offer helpful building services.
If you're interested in learning more about Alta's construction technology, contact us today to see what we can do for you!