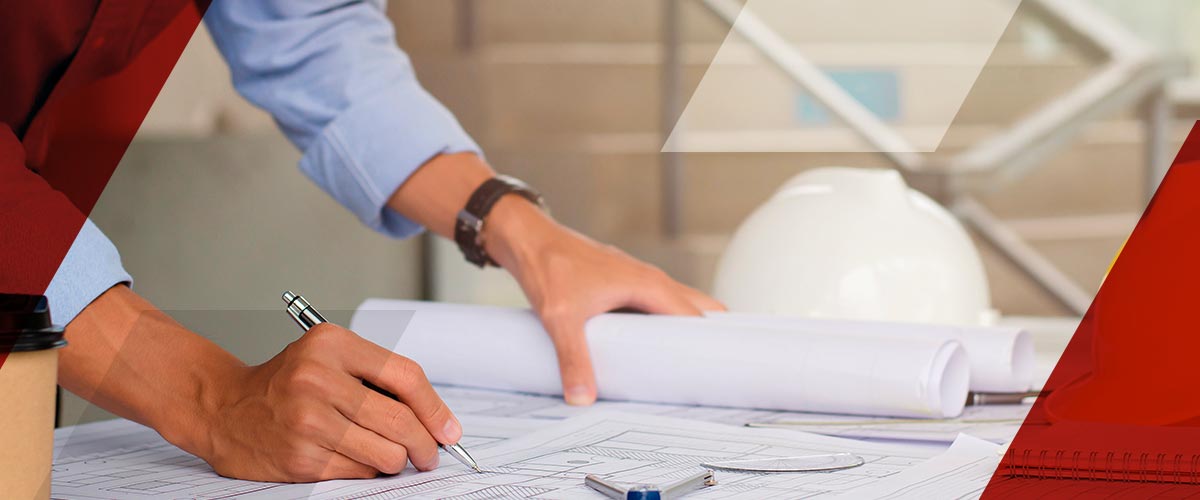 What Do Construction Project Managers Do?
Construction project management involves immense responsibility and pressure. It requires skills in time management, communication, leadership, problem-solving and other areas. But what does a construction project manager do, exactly?
In short, construction managers oversee teams, ensure timely project completion, and maintain equipment and budget requirements. They monitor the cost, time and quality of construction projects for commercial buildings, government facilities, homes, bridges and roads. Learn more about the various duties a construction manager handles on the job.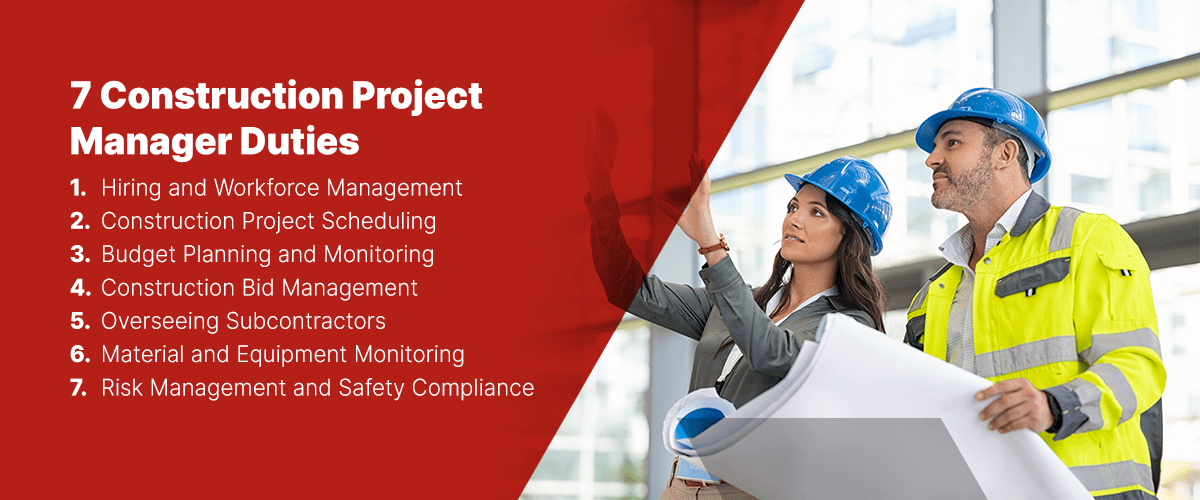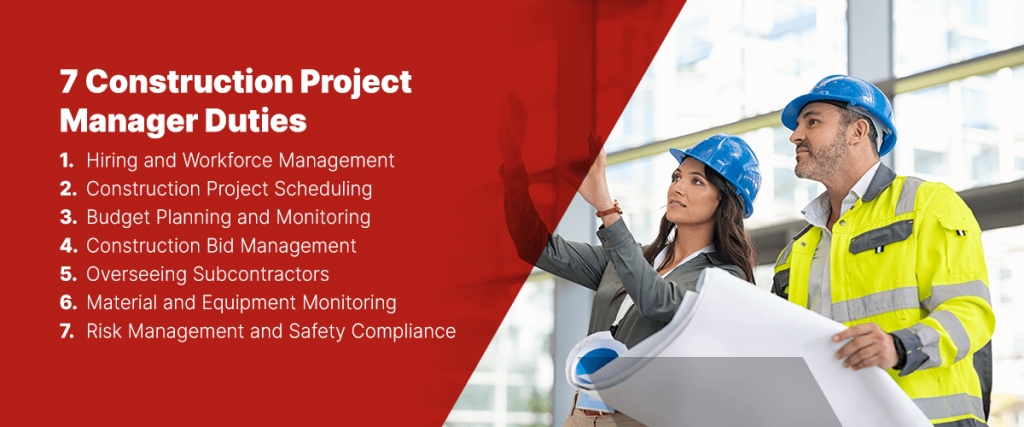 7 Construction Project Manager Duties
Construction management is a highly complex role. It involves planning and coordinating all aspects of the construction process. This includes, but is not limited to:
Hiring and retaining contractors.
Collaborating with architects, engineers, subcontractors and vendors.
Assessing the site to ensure it upholds safety and health standards.
Interacting with customers and reporting on progress.
Serving as a resource for their workers.
A construction manager may oversee an entire construction project. Conversely, multiple managers might take on different responsibilities of an extensive project. Below are some typical jobs of a construction project manager.
1. Hiring and Workforce Management
Construction project managers hire individuals to work on construction projects. Finding qualified candidates can be challenging, especially if there are labor shortages in the construction industry.
To put it into perspective, April 2022 showed roughly 440,000 construction job openings in the U.S., while the manufacturing industry had over 1 million. These were the highest numbers recorded since industry-level job data was first collected.
Construction managers must determine the labor requirements for upcoming projects by examining past reports. They may also hire temporary workers to offset the labor shortage.
Additionally, these managers must optimize the existing workforce with on-job training and other strategies to retain and attract talent. They might seek out new technologies to streamline workplace efficiency and productivity, like building information modeling (BIM) software and collaboration solutions.
However, construction manager duties include much more than finding the right talent and continuously developing their existing workers.
2. Construction Project Scheduling
As their title suggests, a construction project manager schedules and oversees construction projects. Delayed projects can cause substantial losses for construction firms, and these managers are hired to keep projects on schedule to prevent such occurrences.
Even if a proficient construction project manager strategically plans the schedule, different obstacles can still arise and compromise the agenda, such as a communication breakdown between various teams.
A construction manager must implement effective scheduling techniques, including setting realistic deadlines, assigning tasks to different teams, creating comprehensive work breakdowns and accounting for unforeseen circumstances.
They may employ a specialized scheduling tool or software to simplify these tasks. This may feature automatic alert send-outs for schedule changes, built-in templates or shared dashboards to keep stakeholders on the same page.
3. Budget Planning and Monitoring
Construction projects can be expensive, so money is another significant consideration in this role. Managers must determine an accurate project estimate and track their crew's expenses to ensure they're staying within the budget. They track costs throughout the entire project.
These managers develop thorough budgets by examining previous job expense reports and double-checking for mistakes that could affect the budget. They also monitor project finances while adjusting for potential project risks.
A construction project manager may invest in advanced accounting solutions with equipment cost tracking, payroll processing, subcontracting and other features to ensure they're upholding budget requirements.
4. Construction Bid Management
Construction bidding involves submitting a proposal to undertake a construction project. This process is one of the most critical responsibilities in construction management, as a successful bid is a major boost for the firm. However, mishaps can occur when developing a construction bid, like math errors in cost estimates, a poorly crafted proposal or an insufficient job site analysis.
A project manager may hire a team to manage bigs, craft proposals using thorough client research and send out these proposals early to stay ahead of competitors. They may purchase special construction estimation software with automated material and labor cost calculations.
5. Overseeing Subcontractors
Besides assembling a strong team of contractors, a construction project manager must build relationships with reliable subcontractors. A subcontractor provides specialized labor or services for a construction project and is hired by someone other than the property owner.
When working with a subcontractor, a construction manager must:
Ensure transparency in contractual agreements.
Create subcontractor insurance agreements and performance bonds to defend themselves against legal battles.
Share project documentation.
Maintain clear communication throughout the process.
6. Material and Equipment Monitoring
A construction project manager also keeps an inventory of equipment, tools, machinery and materials. To ensure they're within the budget, they may procure reusable and low-cost materials like prefabricated panels, corrugated iron and composites. They may also reuse and recycle waste like steel, glass and aggregate to reduce costs.
Project managers may lease construction equipment to avoid high machinery expenditure. For a large fleet of bulldozers, excavators, concrete mixers and other wheeled equipment, managers may use a type of fleet management software. Meanwhile, they might use heavy construction software for procuring other materials and equipment.
7. Risk Management and Safety Compliance
Something can always go wrong in a construction project, whether in the budget, schedule or quality of work. Therefore, managers must identify and address potential issues during the planning stage and remain vigilant throughout the project.
Construction managers must uphold and stay up to date with on-site safety regulations. Otherwise, they could face large fines or even imprisonment. A project manager might use technologies to enhance worker safety, like smart footwear that monitors temperature and pressure to detect dangerous working conditions. Additionally, they may use drones instead of humans to measure hazardous materials.
They may also develop a safety training checklist of common injuries and hazards, such as electrocutions and falls, to review with their crew. Worker safety is the highest priority and a key responsibility of construction managers.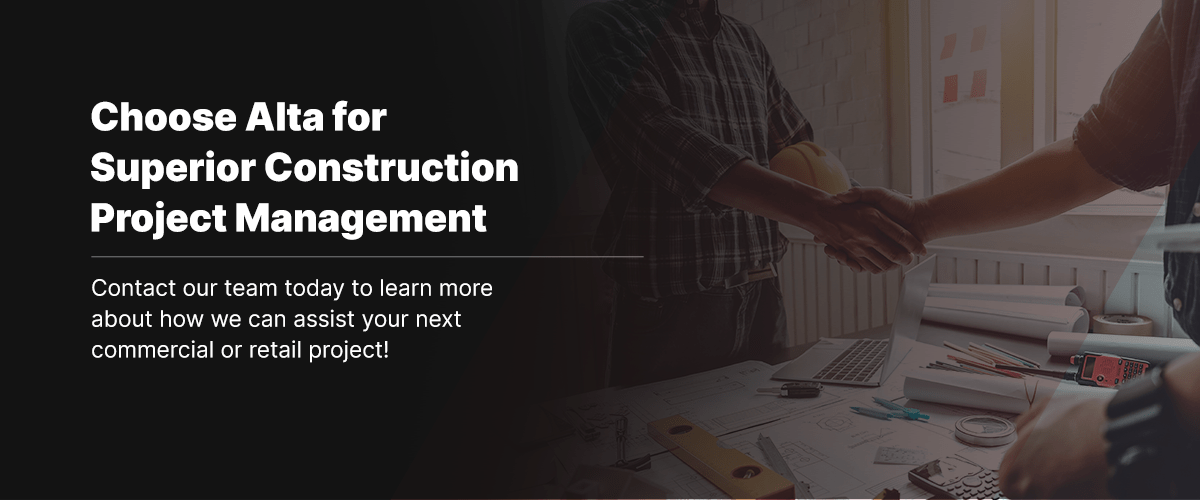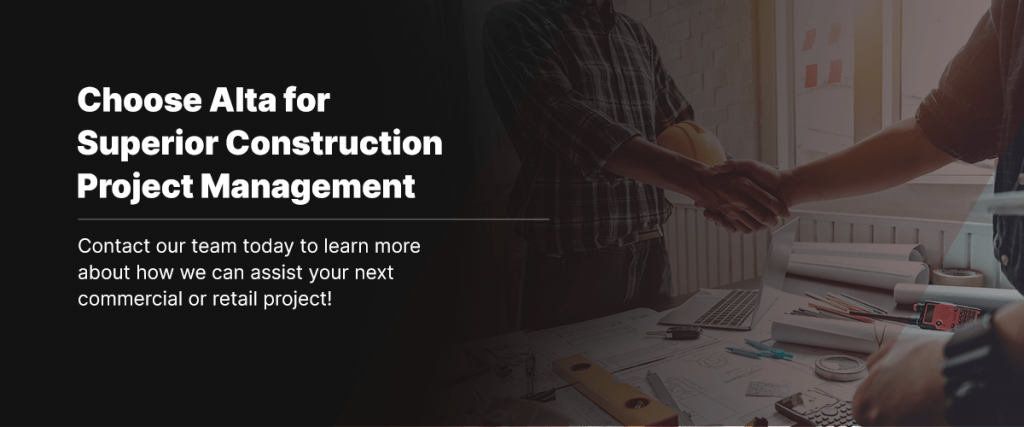 Choose Alta for Superior Construction Project Management
Construction project management jobs require tremendous skill and expertise, so you need to choose a reliable firm. At Alta Construction, we provide full-service construction solutions using the latest technology.
We assist clients in various areas, including preconstruction budgeting, subcontractor selection, general construction and contracting, project management, and tenant improvement. Our project managers can help ensure a timely, organized, and successful project.
Alta is your go-to for high-quality project management services. Contact our team today to learn more about how we can assist your next commercial or retail project!