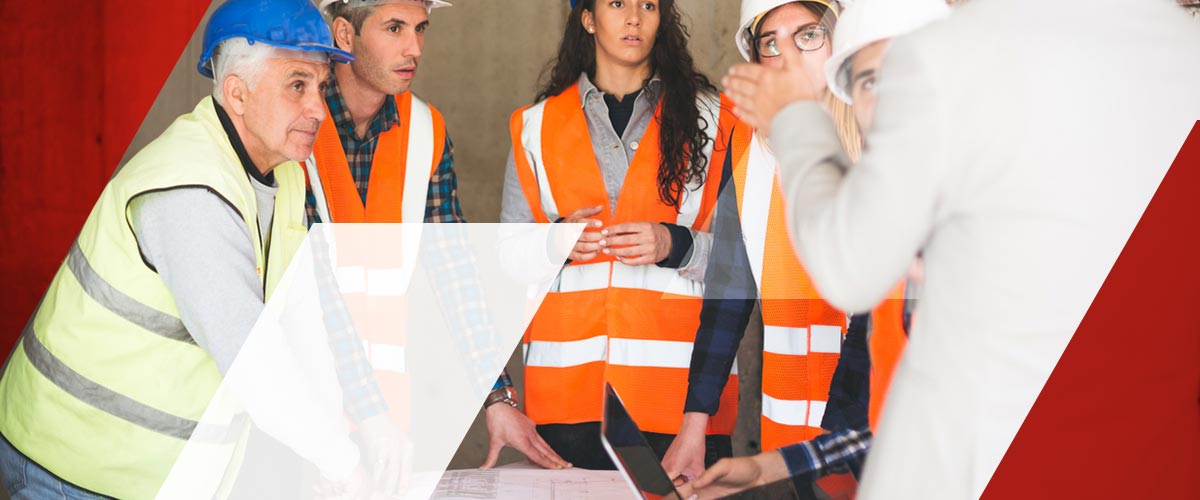 The pre-construction process is the foundation of any project. It's a strategic plan that considers the ins and outs
of a job before construction begins, like budget, schedule, design and other factors. Pre-construction builds out a
project into different phases with specific goals, which ultimately determines its success.
Alta Construction is a licensed general contractor ready to meet your project's unique needs and support you in each pre-construction phase. The last thing you want to do is rush into a project, so we are here to ensure progress all the way through.
3 Common Pre-Construction Tasks
The key to construction planning is communication. It's a time for each stakeholder to collaborate on how they can meet the unique needs of a project. This initial phase determines the ultimate blueprint of the project from beginning to end, including aspects like:
Materials
Cost estimates
Potential issues and solutions
Resource efficiency
Budget
Workforce capabilities
Consider a detailed pre-construction checklist to understand the scope of your construction project better. One of the first steps is to determine the basics of what you want to accomplish within a specified timeline. The basics also include all necessary permits and inspections, risk mitigation and a completion date.
Alta offers designing, budgeting and subcontracting support when you're planning for construction and setting expectations. Working with a comprehensive construction team is a crucial step where everyone involved can create a plan that utilizes maximum efficiency and reduces potential setbacks.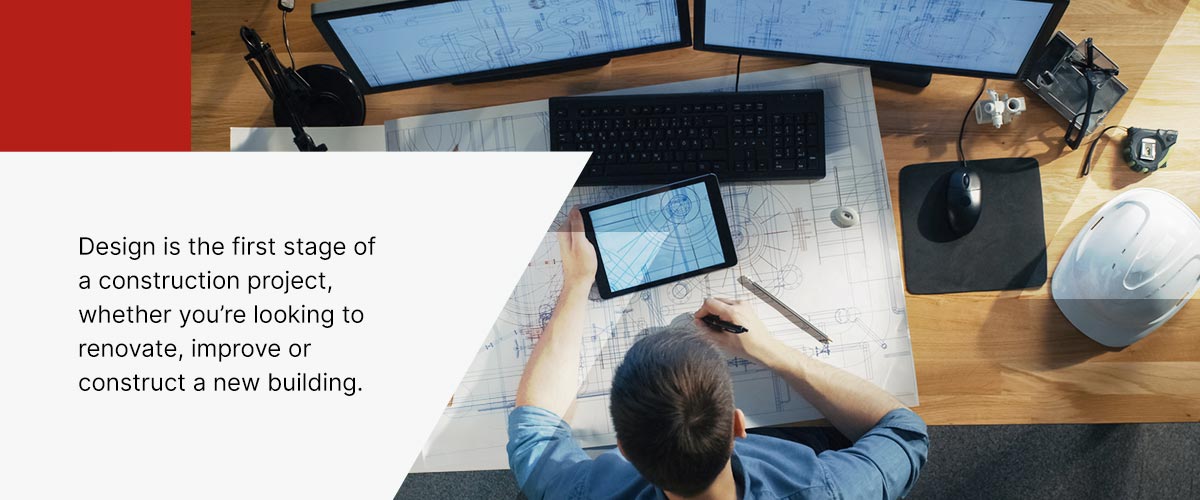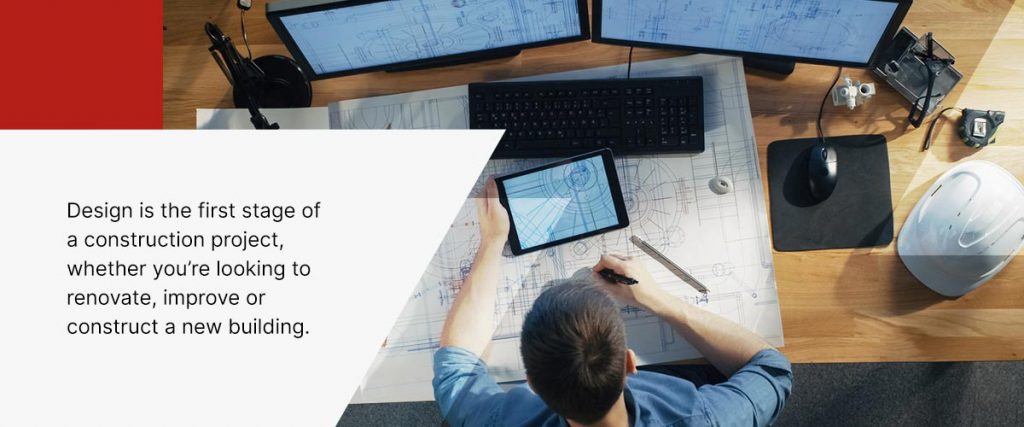 1. Designing
Design is the first stage of a construction project, whether you're looking to renovate, improve or construct a new building. Taking a concept and translating it into drawings and diagrams can include capabilities such as:
Concept design
Equipment layout
Architectural planning
Material handling solutions
Documentation
Mechanical and structural engineering
Designing a project early on helps mitigate risks and supports the other pre-construction phases. When you partner with a construction group that offers design services like Alta Construction, you can rely on incredible expertise and technology to take your ideas and create a building plan aligned with your requirements.
During the pre-construction design process, you will work with both the design and construction team to decide what attributions and details fit your needs and remain within budget. Patting down the design of your new building or renovation can help your team make decisions moving forward, too.
Design is the most effective way to begin a project as you consider size, quality, materials, layout, style and other specifications. Early collaboration even helps you meet building codes and other regulations ahead of time, eliminating any delays or setbacks once construction begins.
2. Budgeting
Pre-construction budgeting is the assessed cost of a project after you have a design ready. It's an estimation that accounts for different elements you can expect to pay for based on the project's specifications, such as:
Administrative costs
Site preparation
Materials
Labor
For example, what resources will you need when it comes to materials and for which part of the construction's design? You must also consider material lead times. The procurement schedule for each set of resources is a major component in the efficiency and completion of a job. The design team needs to determine the phases of each set of materials and their proper delivery dates and times.
There are also non-physical costs like time and a job's complexity that must be taken into consideration, plus current market rates and costs of previous jobs of similar design and magnitude. Once you determine the design's preliminary goals, developing a pre-construction budget helps forgo unexpected costs and other financing challenges. For example, Alta offers professional construction budget services to help you forecast the various expenses involved in your construction project.
An advantage of confirming a pre-construction budget is understanding if the potential design is possible. The design translates into direct costs, so you may find you have more or less capital to work with or just the right amount. Budgeting also helps you see which parts of the job your money goes to, helping you prioritize different phases according to the flexibility of your finances.
3. Subcontracting
A subcontractor is an individual or team outsourced by the general contractor to complete a specific task and portion of a project. They are often seen as experts in their niche, whether excavation, concrete and roofing or plumbing, carpentry and HVAC. Overseen by the general contractor, subcontractors fulfill demand on the worksite.
As you and your team get into the scope of the project, it's the construction company's role to identify potential subcontractors who will best support the job. They ensure each subcontractor has the capabilities, capacity and staff for the specific request at hand. Of course, subcontractors should be reliable and qualified, but they should also have safety and emergency plans in place for their workers and the environment.
Before construction begins, the general contractor will ensure each subcontractor has the appropriate license, contract and insurance, making sure all legalities are in place. Other factors to consider are equipment availability and a maintenance plan. Both certify the subcontractor has a method for maximum efficiency and minimal downtime. General contractors look into reviews and recommendations, as well as past projects, to learn about the subcontractor's budget, scope, schedule, modifications and performance.
Benefits of subcontracting include:
Specialized skills
Simplified processes
Lower project costs
Streamlined workflow
Efficient delivery
The route to a great subcontracting agreement is more about the value and less about low costs. You want to look for a team or individual that is efficient, safe, attune to detail and open to collaboration. These characteristics and attributions will take your project farther than a cheap price tag.
Receiving subcontractor services from Alta makes this part of pre-construction effortless. We know the right professionals to get the job done and source high-quality labor that lets you focus on other parts of the job.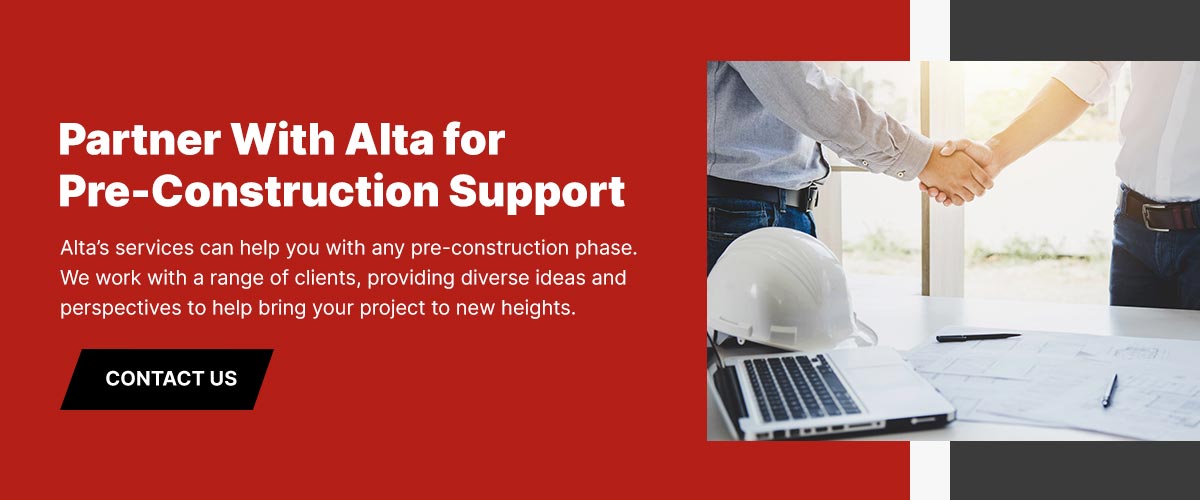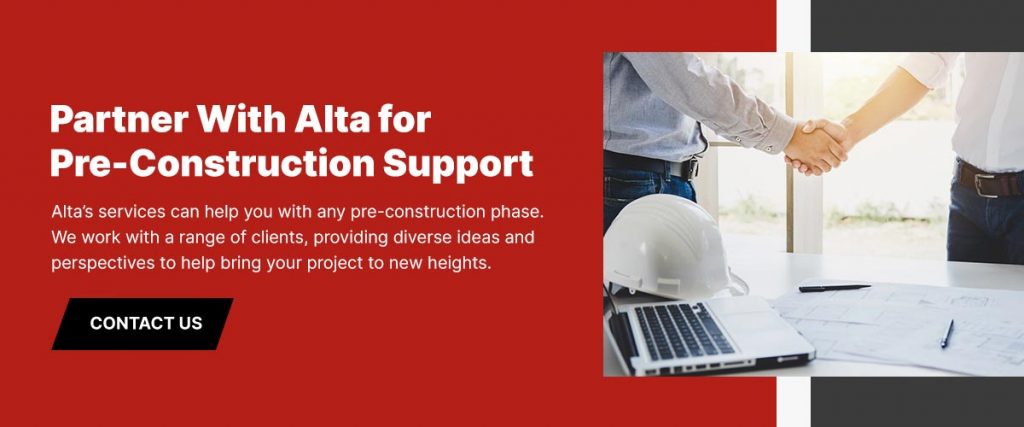 Partner With Alta for Pre-Construction Support
Pre-construction sets the foundation of your project up for success. From the first phase of design to budgeting and partnering with top-of-the-line subcontractors, pre-construction is a vital phase in the construction process for every industry and job size. When you collaborate and partner with your entire construction team, you can move forward with a detailed plan that sets everyone up for success.
Alta's services can help you with any pre-construction phase. We work with a range of clients, providing diverse ideas and perspectives to help bring your project to new
heights. Contact an Alta Construction representative to learn more about how we can support the pre-construction of your projects.